Your Major Resource for ATM Processing, Products & Services
ATM Link, Inc. founded in 1999 with a purpose to create a platform where ATM Operators can acquire all the resources they need for their ATMs. We have grown tremendously over the years due to our experienced and dedicated team as well as the allegiance our customers have shown all these years. The ATM industry has changed dramatically over the years; nevertheless, we have always been proactive in dealing with those changes, which has enabled us to compete successfully with our competitors all over the United States. With the revenues and assets rising each year, we have built a venerable portfolio of ATMs nationwide.
Our Promise To You
ATM Link, Inc. provides the best ATM solutions in the market. Through its continuous relationship with top ATM manufacturers (such as Hyosung Innovue, Genmega, Triton and Tranax), ATM Link provides these solutions at competitive prices to retailers, financial institutions, food service locations, and other high traffic locations. To make sure that the company's clients receive the greatest benefits available, ATM Link provides free consulting. With its experience and a great staff, the company provides value to each one of its customers and is known to be the leader in providing cost effective ATM solutions.
Over the past 23 years ATM Link, Inc. has become one of the leading service providers of ATM machines in United States "we have a sustainable clientele in the Houston area, allowing us to service units within hours of reported calls". Not only do we recommend which ATM Program is the best fit for your location. We also provide you with additional tools to enhance your marketing and earn more revenue.
Our superior customer service includes service for ATM Machines and we also minimize ATM security and identity theft concerns for our partners and the customers.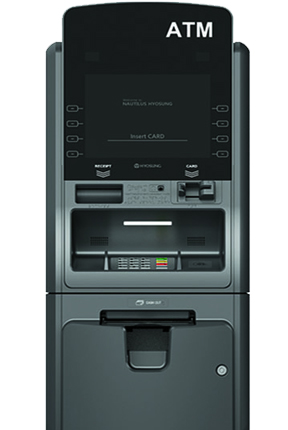 Why Over 5,000 Customers Love Us
Excellent customer service! I have been using this company since the last 15 yrs in all the stores that I buy. I did switch to another company for a year but came back to ATM Link. Issues are addressed promptly and by the right specialist with a calm voice! Awesome team work…
I. Lakhani
Lawrenceville, GA
Switching my service to ATM Link was very easy and smooth. Their employee explained and answer all the question I had for them before transfer. Within a days from signing with them the tech setup my ATM and upgraded the new EMV card reader. A + service from A + company.
Corner Stop Grocery
Montgomery, TX
When I call, there's always some one to answer my question. No run around here!! Good place to do business. I have and will recommend others. Re-Order my paper roll with them never been a problem. Great experience.
A. Maredia
Houston, TX